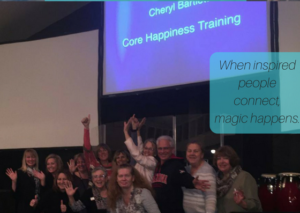 MINDSET MASTERY: OVERRIDE EXCUSES & GET OUT O
Let Us Live Our Highest Visions Now
Cheryl offers high content solutions and precision Mind Mastery Skills so your audience  can learn how to Rule Your Mind So It Won't Rule You. Cheryl's talks are not the positive puff & fluff training's that can't bring forth authentic solutions. Cheryl promises to deliver "real deal" strategies so your audience will:
Learn why the brain creates excuses, distractions and roadblocks to success
Learn why the brain makes tasks a heck of a lot harder than they really are
Learn how the brain hypnotizes us into believing painful excuses
Learn why we hit overwhelm and flee when we are trying to sell ourselves
Learn how to override the brains painful excuses 
Call today to find out how Cheryl's high content Mindset Mastery keynotes can super charge your audience with the cutting edge strategies needed to create the success we all desire and deserve, but didn't know how to get.  When you hire Cheryl you can Expect the Best for your organization's meeting, team training, banquet, conference or trade show.  Cheryl loves developing presentations that are tailored specifically for you, to address your particular audience needs.  She will use everything she's got to  champion the life of every attendee present.  Sit back and watch your audience smile as they storm past the emotional roadblocks that held them back in the past!

RULE YOUR MIND OR IT WILL RULE YOU 
Contact Cheryl direct @ 303-885-3291 Cheryl@CherylBartlett.com for information, fees, availability and your 100% Money Back Guarantee that ensures your Complete Satisfaction!  Cheryl Bartlett Exceeding Your Expectations, Guaranteed
Travels From Denver, Colorado