Public Speaking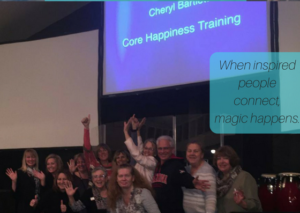 MINDSET MASTERY: OVERRIDE EXCUSES & GET OUT OF STUCK 
Excuses, Excuses, Excuses
The human brain has been proven to be an endless excuse machine that is uniquely wired in each of us.  It is claimed that we have 6000 miles of neurons which form our thinking and action habits, so just like a fingerprint no two humans are alike in how they work their way to success and what excuses hold them back. That is exactly why cookie cutter programs may motivate some to climb the ladder quickly but the rest of the clan is often left behind even though they have the same levels of skill and talent.
The Difference Is Astounding 
 While some people are wired to be afraid of one on one communication, others are afraid of speaking to large groups.  Some people love marketing and sales calls while others avoid it like the plague.  Some people crave to be seen and rise to the top quickly while others hide in the background not knowing what is inwardly holding them back.  Our unique psyche patterns generate different excuses and need to be addressed accordingly or we will never raise the collective mass to reach their highest potential.
The Brain Can Be Painful
The human brain can often be confusing and overwhelming. In fact, have you ever wondered why it takes simple success tasks and makes them a heck of a lot harder than they really are? Or have you ever wondered why the brain creates constant distractions that block us from accomplishing our most valuable goals, especially when we know darn well those are the ones that will get us the sales that really count? And most importantly, have you ever wondered how you can take control of the pain brain and override its hidden shenanigans that keep you stuck, stressed and out of control?
If there's a yes inside of you with these questions then you may be excited to learn some of the red-hot facts you must know to finally… Rule Your Mind So It Won't Rule You!
Is It Time to Stop Wasting Time? 
We know that you are passionate about skyrocketing your career to the max but to do that you must be in control over your minds hidden trickery so you can get from where you are to where you want to be. Cheryl's mission, her drive, her BIG LOVE is to give YOU the tools to do just that.  She want you to feel the freedom and the thrill when you override the brains wiring to storm past old excuses to get past stuck each and everyday.  Excuses can no longer rule you.   
Let Us Live Our Highest Visions Now
Cheryl is thrilled to entertain you while she offers high content solutions and precision Mind Mastery skills so you can Rule Your Mind So It Won't Rule You. Warning: This is not a positive puff-mind fluff training that can't and won't drive you to the get-it-done action steps you need to complete your goals. Cheryl promises to deliver the real deal strategies so your audience will:
Learn why the brain creates excuses, distractions and roadblocks to success
Learn why the brain makes tasks a heck of a lot harder than they really are
Learn how the brain hypnotizes us into believing painful excuses
Learn why we hit overwhelm and flee when we are trying to sell ourselves
Learn how to override the brains painful excuses 
Call today to find out how Cheryl's high content Mindset Mastery keynotes can super charge your audience with the cutting edge strategies needed to create the success we all desire and deserve, but didn't know how to get.  When you hire Cheryl you can Expect the Best for your organization's meeting, team training, banquet, conference or trade show.  Cheryl loves developing presentations that are tailored specifically for you, to address your particular audience needs.  She will use everything she's got to  champion the life of every attendee present.  Sit back and watch your audience smile as they storm past the emotional roadblocks that held them back in the past!

RULE YOUR MIND OR IT WILL RULE YOU 
Contact Cheryl direct @ 303-885-3291 Cheryl@CherylBartlett.com for information, fees, availability and your 100% Money Back Guarantee that ensures your Complete Satisfaction!  Cheryl Bartlett Exceeding Your Expectations, Guaranteed
Travels From Denver, Colorado