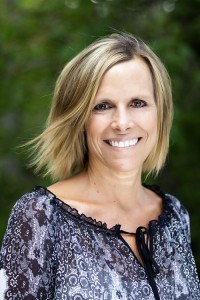 Cheryl's multi-faceted career began as an Interior Designer where she quickly moved to the top of her industry, winning many high achievement awards and honored with working on multi-million dollar custom homes. She was quite pleased with her Success at such a young age and surely thought she had it all. Then one day a client introduced her to a world famous self-empowerment program and little did she know her life would never be the same again!
Cheryl soon recognized that she had a tremendous amount of material success and recognition; however her everyday emotions were a wreck! She was taunted by fits of anger, frustration, up and down moods, lack of energy and a deep void of fulfillment in her life as a whole. She recognized that there was much more to success than career satisfaction, financial rewards and outer acknowledgement. She was ignited by an immense desire to wake up from the emotional bondage she seemed captive to. She then began a journey of inner transformation, spiritual awakening and an uncompromising commitment to emotional health and well-being. Her life changed dramatically and soon Cheryl began sharing with others the awakened joy she was experiencing. She began teaching classes, offering private sessions with clients and accepting public speaking engagements. Before she knew it she was dedicated to a second career helping others find the tools to succeed so they too could experience happier, healthier lives.
Today Cheryl's deep passion for teaching, her continued devotion to her own inner growth and over two decades of coaching experience allows her the opportunity to weave a rich foundation of professional expertise as a teacher of proven Success Strategies for individuals and businesses. Cheryl's life is dedicated to helping others be emotionally free, spiritually enriched, massively successful and "authentically" happy.
Cheryl's Success Training – Education and Experience: Cheryl has been helping people make positive change in their personal life and careers for more than two decades. She has trained with top world leaders in the Science of Success, including the internationally renowned pilot in peak performance strategies Anthony Robbins. In her  20+ years with clients Cheryl has taught honest skills to motivate, drive and inspire people to actually reach the levels of Success they yearn for and deserve in their personal and professional lives. Cheryl's precision training programs allows her to help individuals, corporations and organizations quicken the pace and shorten the road to Success by providing the tools necessary to develop effective skills, overcome challenges, embrace change, lift attitudes, raise self esteem, solve problems and help produce joy in the job and in life.
CHERYL BARTLETT
Unwavering Pursuit~Honest Strategies~Serious Growth | AUTHENTIC SUCCESS