WORTHY OF IT ALL
Women's Kick Ass Retreat
You're Ultimate Bliss Break – Mt. Princeton Hot Springs
YES, OVERFLOWING BLISS IS WAITING JUST FOR YOU!
Imagine Your Happy Self~
Soaking your stress away in 6 natural hot spring pools
Steaming soulfully in tranquil saunas
Loosening up in hot water yoga classes
Daydreaming with the majestic Mt. Princeton peaks
Calming with the emotional breakthrough coaching you crave
Lazily lounging in comfy lawn chairs with your new happiness plan in hand
Laughing, healing and bonding with amazing, like-minded women
Mt. Princeton Hot Springs     April 5-7  2019 
$499 (Includes lodging, hot springs passes, Mindset Mastery Coaching & a Brand New Happiness Plan – woot, woot!)
Meals are additional (restaurants on site or bring your own)
Exclusive Massage & Facials are additional (on site, book direct)
Lodging is private beds in joint sleeping spaces
[items ids="715″]
BLISS ITINERARY:
Friday, April 5
Arrive at Mt. Princeton 5:00 -8:00 p.m.  Meet Cheryl and receive your welcome packet.  Join other retreat participants in the hot springs and saunas or enjoy free time just to unwind.
Saturday April 6
Morning – Healing Through Movement: Enjoy the gifts of heated water yoga for overall well-being & joy.
Noon to 4:00 p.m. – Mindset Mastery Group Coaching: Intention, Emotional Clearing, Happiness Plan
4:00 to 10:00 p.m.– Join Cheryl and other retreat participants in the hot springs, saunas and for dinner or enjoy free time just to relax.
Sunday April 7
Morning: Sacred Rest and Do-Nothing Joy
10:30 – 3:00 Join Cheryl and other retreat participants in the hot springs, saunas and for lunch or enjoy free time just to relax.
MASTER COACHING SESSIONS: This will be a "Change Your Life" weekend where you will have a blast getting to the root cause of what holds you back from the life you desire and deserve. You will learn laser sharp psychological and spiritual techniques that will cut through the deepest challenges in life while you let go and enjoy! A weekend of growth, relaxation, nurturing and cleansing therapy in the hot mineral springs, steam rooms, guided meditation sessions, and water yoga is in store for you. Tap into the power of Your Perfect Worthiness to escape the boredom of routine and experience dramatic breakthroughs in relationships, finances, career and life balance. Many attendees have returned home with peak clarity, radiant self-love, resolutions to long-standing issues, untamable enthusiasm and effective new tools for living a life of joy. This will be a fun-filled, restful journey to the core of Your Amazing Worthiness! Woot Woot! 
[items ids="715″]
___________________________________________________________
Join me for an INNER AWAKENING JOURNEY of mind blowing wisdom, personal transformation and island fun!
AUGUST 9-17  2019

Transform your whole life while you learn, play & relax on the Island of the God's.
Here are a few of your headliner activities! 
[border]
Sanur Beach

Sanur Beach, Bali's earliest beach resort, features a relaxed coastal ambiance located on the eastern side of the island.  The former fishing village maintains most of its charm and continues to attract repeat visitors, mostly from Europe. Among Bali's first hotels and beachfront retreats, together with an eclectic mix of restaurants, shops and bars and an assortment of innovative and modern entertainment venues share the Sanur Beach coastline. Known for its laidback atmosphere, Sanur Beach maintains its wealth in arts and culture, making it an ideal destination to enjoy the best of both eras, classic and contemporary.
[border]
Ubud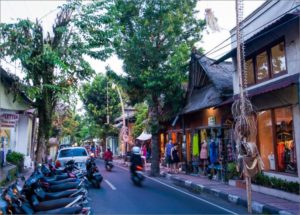 Ubud is considered in many ways Bali's cultural heart. Located in the cool mountains, just one hour's drive north of the airport and the resorts of southern Bali, this traditional country town is home of one of Bali's royal families. Ubud is also a flourishing crafts center.  There are hundreds of shops selling antiques, woodcarvings, crafts, textiles, paintings and jewelry as well as some of the best art museums in the country, dozens of art studios, an excellent local craft market and galleries. Ubud is also the town in the famous Eat Pray Love phenomenon with medicine men, healers, yoga and spirituality as the core of its expression.
[border]
Canggu Beach 
Canggu Beach is a coastal village and an up-and-coming resort area. The coastline of Canggu comprises different black-sand beaches and has the island's latest surf camps, restaurants, and shops catering to an international clientele.
[border]
Tanah Lot
Tanah Lot Temple is one of Bali's most important landmarks, famed for its unique offshore setting and sunset backdrops. An ancient Hindu shrine perched on top of an outcrop amidst constantly crashing waves; Tanah Lot Temple is simply among Bali's not-to-be-missed icons. The onshore site is lined with smaller shrines alongside restaurants, shops and a cultural park presenting regular dance performances.
[border]
Tegallalang Rice Terraces
Tegallalang Rice Terraces are famous for its beautiful scenes of rice paddies involving the subak, which according to history, was passed down by a revered holy man named Rsi Markandeya in the eighth century. Tegallalang forms the three most splendid terraced landscapes and has an outlook that spreads down before you and away to the rice terraces on the slopes across the valley. Painters and nature lovers also enjoy visiting this spot, and there are numerous art kiosks and cafes near the ledge offering their ware.
[border]
Bali Spirit Fest (Spring Break Retreat Only)
Through the beneficial and inspirational traditions of yoga, dance, music and healing, The BaliSpirit Festival illustrates the Balinese Hindu concept of Tri Hita Karana: living in harmony with our spiritual, social, and natural environments.
Embodying the spirit of Bali, the BaliSpirit Festival offers you a concentrated schedule of events to choose from. Running from 8am till 11pm, events include interactive workshops & seminars, a lively community market & healing center and live performances in the daytime coupled with a vibrant night time program of live Bhakti and world music concerts, both in majestic Bali settings.
This amazing annual event features the world's top teachers and musicians, presenting to a tuned-in, turned-on audience of empowered shape shifters from across the globe.
[border]
Widya Asih Orphanage & Foster Care Home
Let the beautiful children of Widya Asih warm your heart while they share with you traditional Balinese music and dance ensemble.  Learn about the great work that Together We Can Change The World is doing all across Southeast Asia and share in the giving of your time to these children, your life will never be the same again!  
[border]
Let's play together, awaken together and shine…shine…shine!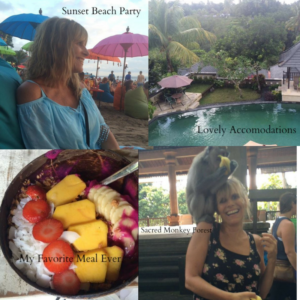 Memories and awakenings that last a lifetime~
Bali Bliss Retreat
Life will never be the same again!  
[items ids="918″]
Contact Cheryl today to get your info packet and your FREE 30-minute consult!
303-885-3291
Cheryl@CherylBartlett.com
Looking forward to the possibilities!